WELCOME TO SANGHA
RETREAT CENTER
In the heart of Santa Teresa forest, Sangha is one of a kind Retreat Center, offering our guests the comfort of high-end luxury units accomodation alongside daily, weekly and monthly life-changing retreats in a community lifestyle.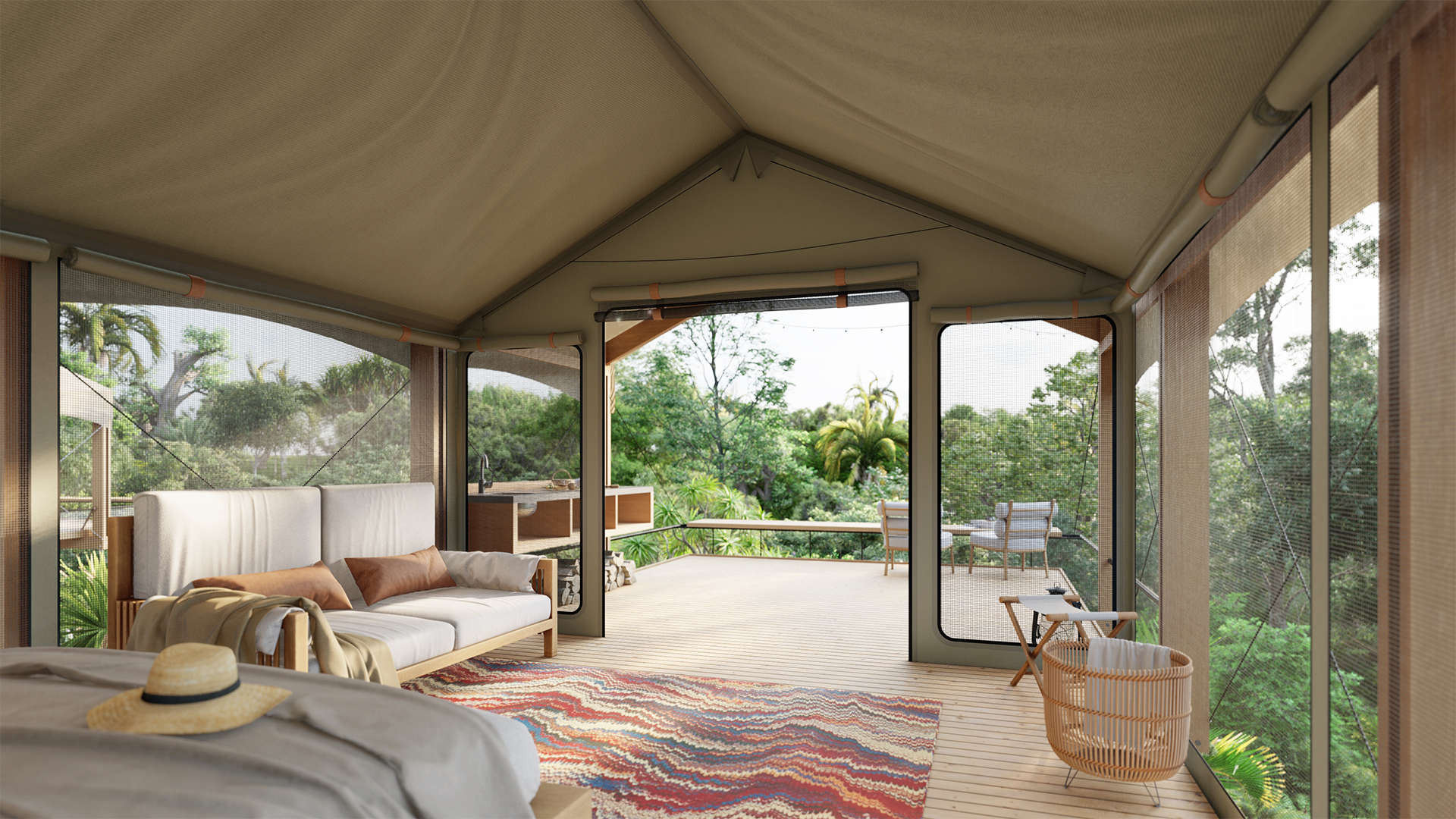 Sangha  – Center for the Development of Human Potential
Sangha  – Center for the Development of Human Potential is a hub where humans can begin to cultivate space for reflection, healing, spirituality and transformation. Our one-of-a-kind luxury units retreat center and educational institute is dedicated to the development and health of its community – both local and global.
"Sangha" is a Sanskrit word, with the closest translation of "conscious community", which shines light on our core intention of creating a network of seekers who look beyond dogma to explore new horizons and experience a variety of incredible activities and profound teachings. We look to the future with hope and commitment as we not only witness – but consciously participate in – the next profound awakening of our species.
The key is balance and integration, which is why our center is designed in harmony with the land without cutting down a single tree. The landscape leads guests through an edible food forest, and surprises explorers with pockets of walking trails and secluded hideouts. Regeneration and sustainability are the guiding principles at Sangha.
Tucked into the peaceful mountainside of Santa Teresa, our center allows guests to feel immersed in the lush Costa Rican jungle while simultaneously enjoying the comforts and luxury of high-end design and furnishings. Guests may join a retreat with our internationally renowned in-house leaders, or the center can be booked for hosts to design their own customized experience with our awe-inspiring support team. We invite you to take a sip from the fountain of life that is Sangha.
SANGHA – In sanskrit संघ meaning a Conscious Community of people who conduct any form of spiritual practice together to achieve a blissful life and enlightenment.
A glamorous style of camping resort with full amenities, in a community of individuals seeking a healthy and meaningful experience in a retreat-center atmosphere
Nestled in 5.8 Hectares of evergreen forest land, rich with water and bordering a river, Sangha is the absolute perfect getaway from life's rat-race. A haven in the midst of forest, we strive to offer our guests a luxurious full-service experience being one with nature, being one with themselves.
Our unique Custom Made Luxury Units spaces are architecturally designed to harmoniously integrate into the wild, fully understanding that when nature thrives, we thrive. While being only 5 minutes away from Santa Teresa's main street, the project offers a highly-desired opportunity to get "off the radar" and back to being at peace.